Progress for Sustainable Ag! 2019 Legislative Recap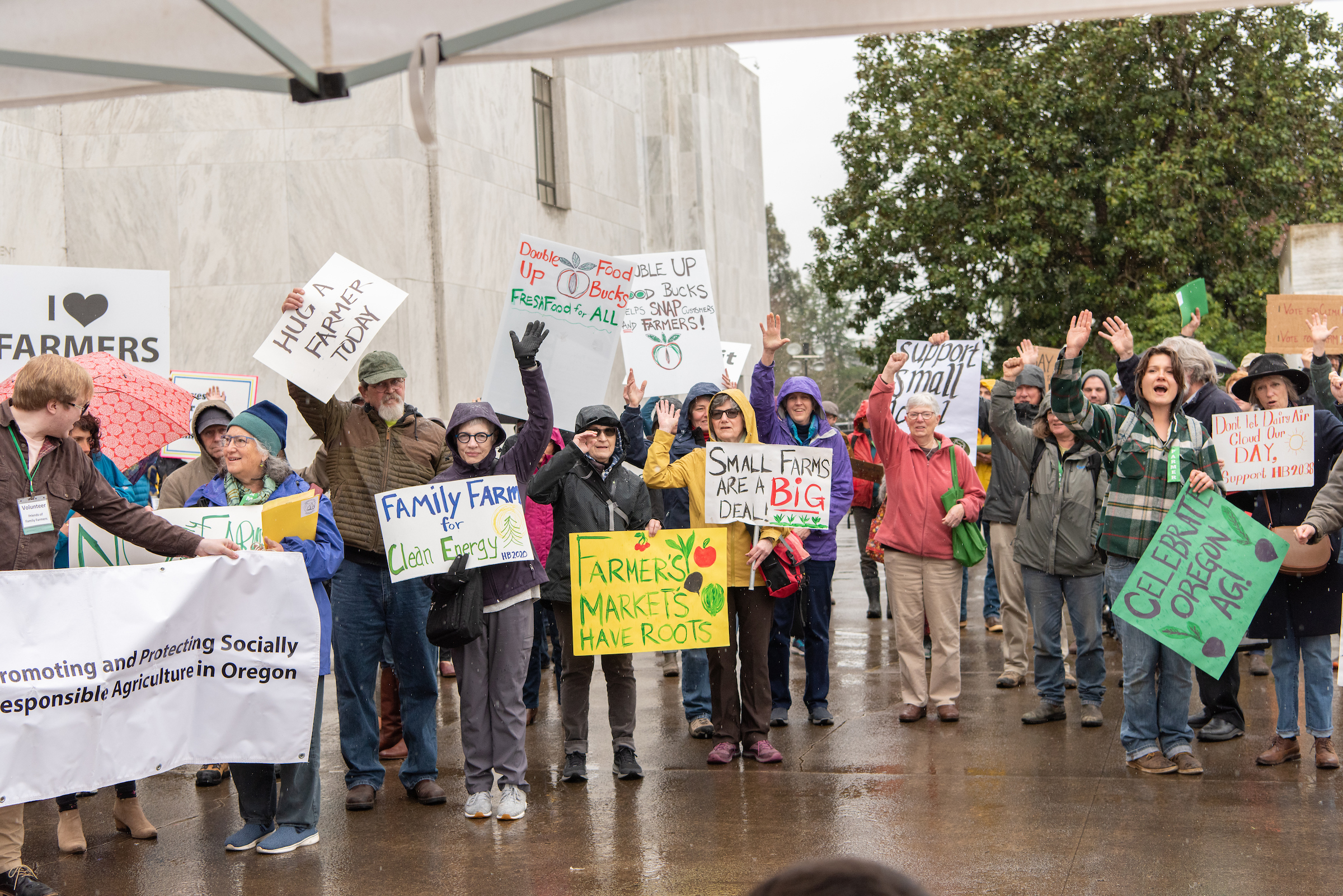 The tumultuous 2019 Oregon Legislative Session came to an end with a flurry of activity on Sunday, June 30. More than 150 bills and agency budgets were nearly derailed as Senate Republicans staged a 9-day walkout to protest a proposed climate bill that had already passed the House. But with a Constitutional deadline for action looming, the Senate came back into session, killed the climate bill, and then passed nearly all remaining legislation over two fast-paced days. Contained in the unusually dramatic end-of-session votes were several key wins and surprises for small farms, sustainable agriculture, and local food systems. We are happy to report the following legislative victories from the final 24 hours of the roller-coaster 2019 session:
$15 million in funding for Oregon's Farm-to-School Program, a three-fold increase

$1.5 million in funding for Double Up Food Bucks programs that will increase access to farm-direct produce for low-income Oregonians

$375,000 to hire two Organic OSU Extension faculty, a major boost in support for organic agriculture

A four-year extension on canola acreage limits in the Willamette Valley to protect our world-class specialty seed industry (read more below)

$5 million in beginning farmer bonds to support Oregon's Aggie Bonds beginning farmer lending program

$10 million for irrigation modernization in Central Oregon to help save water for farmers, fish, and wildlife.
On the flip side, a number of key food and farm bills didn't make the cut this year. Read more about the major wins, losses, and surprises from the 2019 Oregon Legislature at our Muckboots in the Capitol blog. And a hearty THANK YOU to all the FoFF members and supporters who came to Salem, called or emailed your Legislators, testified at hearings, and made your voices heard this year. Your actions made a huge difference!
Need Support Finding or Leasing Farmland?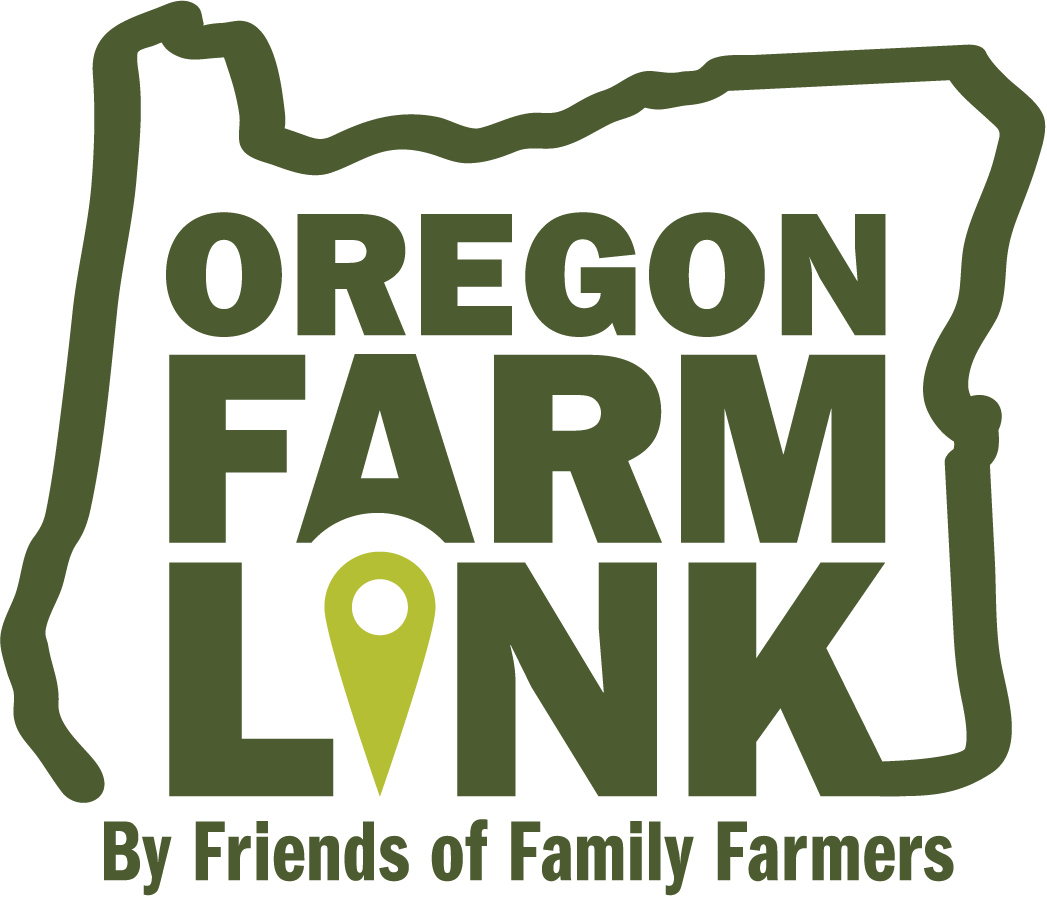 Friends of Family Farmers is excited to announce a new pilot project aimed at providing direct assistance with farmland matching through our Oregon Farm Link program. The pilot project will provide free technical assistance for one individual seeking farmland, and one individual seeking a beginning farmer to farm their land. Assistance will include help finding land, creating a lease, securing financing, and other aspects relating to farmland changing hands. This project is being done in coordination with the Oregon Community Food Systems Network.
Oregon Farm Link is a successful and effective tool many have used to find farmland or farmers, but we do not currently offer any technical support to directly facilitate successful land matches. We hope to learn lessons from the pilot project to better understand what types of assistance are most important, and how they could be incorporated into Oregon Farm Link moving forward. For questions or help filling out the application please contact Natalie at farmlink@friendsoffamilyfarmers.org. Application deadline is July 31, 2019.
Willamette Valley Canola Rules Adopted - FoFF Secures Strong Protections for Seed Growers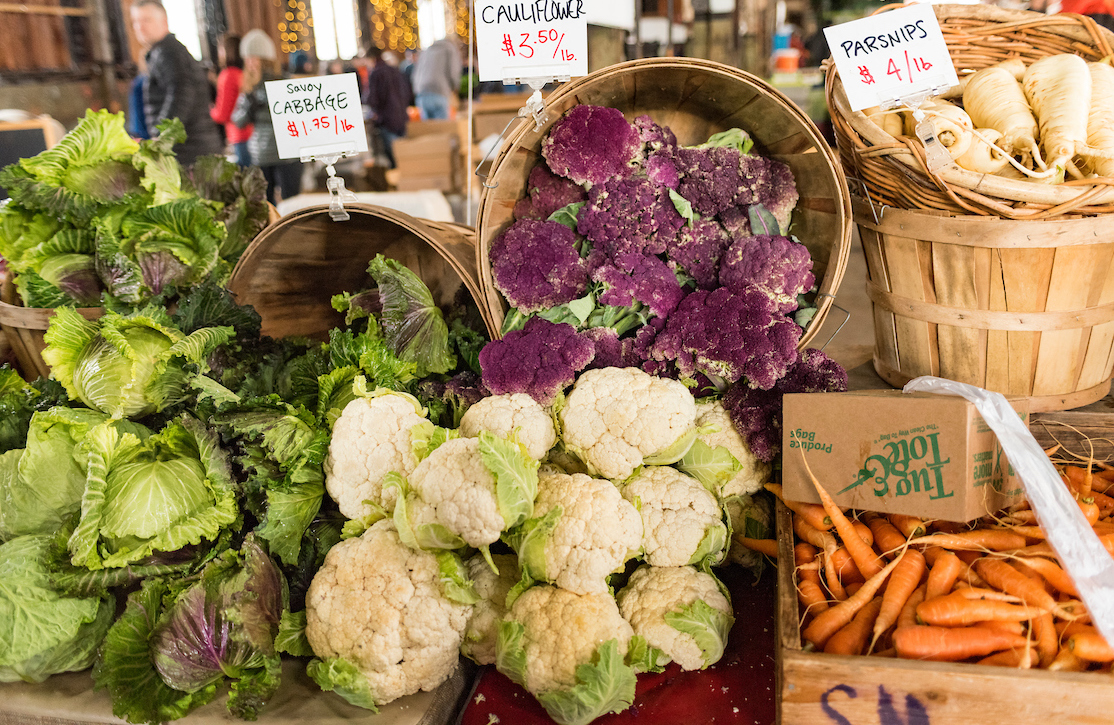 On July 2, the Oregon Department of Agriculture (ODA) formally adopted new rules for growing canola in the Willamette Valley. Since the beginning of the year, Friends of Family Farmers had participated in ODA's canola Rules Advisory Committee, where we stood up for vegetable seed growers who could be negatively impacted by canola. In the end, the final rules contain a number of important protections for vegetable seed producers in the region. First, because the Legislature passed SB 885, an annual 500-acre cap on canola in the Willamette Valley will continue for another four years, until July 2023. The 500-acre cap was initially set to expire on July 1 of this year, and extending it will be critical to ensuring reduced risk for seed growers. In addition, under the new rules, ODA will now require that a minimum 3-mile isolation distance be maintained between fields of canola and related brassica seed crops to minimize risk of cross-pollination.
Issues that were not addressed in the rules include how to manage concerns over the potential planting of herbicide tolerant and genetically engineered (GE/GMO) canola varieties. At this time, the one canola processing facility in the Willamette Valley only handles non-GMO canola. While we would prefer an explicit prohibition on growing herbicide tolerant and GE/GMO canola varieties in the Willamette Valley to prevent future problems, we believe that the 500-acre cap and the 3-mile isolation distance requirements will help address concerns until longer term policy solutions are adopted. Thank you to the more than 300 FoFF supporters who emailed state legislators and the ODA in June to secure a strong outcome for the region's vegetable seed farmers!
Small Farm School July 18!
Small Farm School is a full day event featuring hands-on workshops and classroom sessions for beginning and experienced, small-scale farmers and rural landowners alike. Small Farm School is Thursday, July 18, 2019 from 8:30am to 4:30pm in Oregon City at Clackamas Community College. Tickets are $85 and registration will continue through July 15. Find a schedule and register here.
Do you have an upcoming event you'd like to put in our Calendar? Submit your event here for consideration.