The Oregon Pasture Network is Growing and so is Our Product Guide
Want to support Oregon farmers that raise animals on pasture, but don't know where to find them? Check out our brand new Oregon Pasture Network Product Guide! This Guide will help you find products from eggs to meat and dairy in locations across Oregon, raised on pasture by socially and environmentally responsible small and mid-sized producers. After a busy summer visiting pasture-based farms and ranches throughout the state, we are excited to add 14 new producers to our Network. Be sure to check the Guide frequently as we add these farmers and ranchers to our Product Guide in the coming weeks.
We accept new applicants for the OPN on a rolling basis so if you are an Oregon pasture-based livestock or poultry producer interested in joining, we encourage you to apply today!
We are also excited to announce that we are partnering with Woody Lane of Lane Livestock Services to offer a 7-week course on Wednesday evenings from 6-9pm, starting on October 18th in Salem. This course will cover everything from intensive grazing to weed control and is designed for both beginning and experienced graziers. Click here to read more about the course.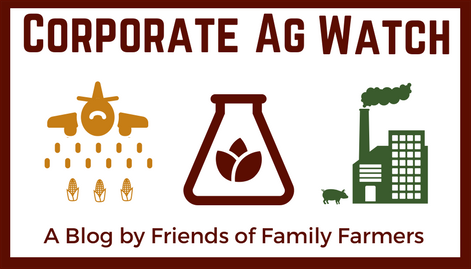 Corporate Ag Watch: Agrichemical Company Influence in Oregon - Part I
In the last edition of our Corporate Ag Watch blog, we dove into the political and lobbying activities of out-of-state owned Threemile Canyon Farms, one of Oregon's largest corporate agricultural operations. In this edition of Corporate Ag Watch we're going to take a look at the influence that one of the world's largest multinational agrichemical companies is having here in Oregon: Monsanto. Pesticide maker and biotech crop developer Monsanto is based in Missouri, not Oregon, but they have invested a lot of money here - often through innocuous sounding front groups - to ensure their interests are represented in debates on the regulation of pesticides and genetically engineered crops.